Safety Breakaway Coupling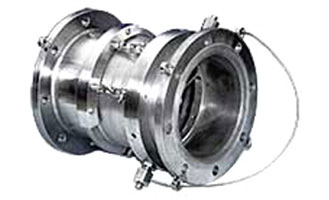 Safety Breakaway Couplings are designed specifically to provide optimum safety in the transfer of hazardous materials such as LPG, acids, solvents, petrochemicals, gases and other toxic liquids. This breakaway coupling provides protection against potential catastrophic damage associated with drive/pull away incidents with minimal restriction or pressure drop in the easy-flow interior.
Safety Breakaway Couplings can be used on hose or Loading Arm applications to stop the flow of liquid on both ends.
Shear bolts can be supplied in a variety of sizes and materials to meet specific presure and load requirements.
Safety Breakaway Coupling Material of Construction
- 316 Stainless Steel
Safety Breakaway Coupling Style
- Break-Bolt
Safety Breakaway Coupling End Connection
- Threaded
- Flange
Safety Breakaway Coupling Seal
- Viton
- Buna
- EPDM
- Teflon
- Kalrez
Safety Breakaway Coupling Size
- 2", 3"
To get information or receive a quote fill out our Inquiry Form or email us at sales@cse-ipg.com.