Dry-Disconnect (Dry-Break) Couplers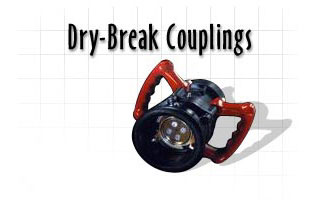 Dry-Disconnect (Dry-Break) Couplers Material of Construction
- Stainless Steel
- Brass
- Aluminum
Dry-Disconnect (Dry-Break) Couplers Seal Material
- Buna
- Viton
- E-P
- Chemraz
- Other
Dry-Disconnect (Dry-Break) Couplers Size
- 1", 1-1/4", 1-1/2", 2", 2-1/2", 3", 4"
Dry-Disconnect (Dry-Break) Couplers Type
- Coupler
- Adapter
Dry-disconnect couplers are used to make and break connections in a liquid or gas transfer system, when you want to keep the product you are transferring contained.
To get information or receive a quote fill out our Inquiry Form or email us at sales@cse-ipg.com. If you have problems with either method call us at 513-251-6791 direct, or 877-264-5033 toll-free.